Women in Japan are renting out their legs for advertising space
New trend in advertising: Using bare legs to promote brand awareness.
By Kim Anne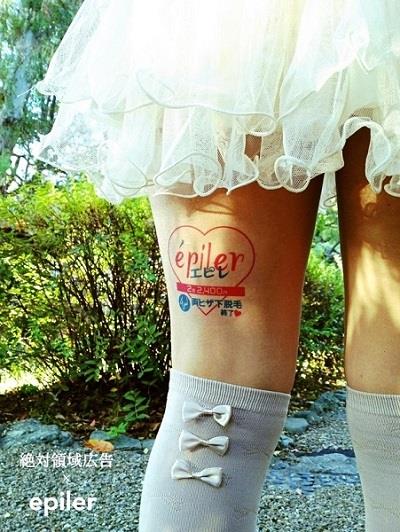 Renting billboard space in prime locations may have been the old way to advertise, but these days, Japan is scouting out new space to rent for their advertising campaigns. According to the Daily Mail, enterprising firms have rented ad space on a Japanese woman's bare legs, paying her to wear a miniskirt 8 hours a day to display their advertising.

More from Living: 25 most provocative fashion & beauty products

The Daily Mail reports that in order to participate, a woman will get her leg stamped with an ad, then go about her daily life, but make sure she is constantly wearing a short skirt to show off the branding.

More from Living: 21 style don'ts to live by

The woman must also take a picture of her leg with the advertising on it so that the company knows they are doing their job.

This unique form of advertising is definitely an interesting concept, but is it affective? It is certainly an attention-getter.