Kenyan police clash with al-Shabab in Garissa County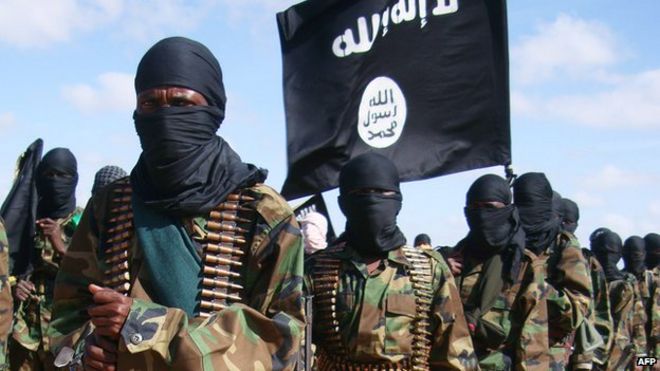 Al-Shabab has been intensifying attacks in Kenya
Somalia - Failed State
Al-Shabab: A defector's story
Who was suicide bomber Luul Dahir?
The shadowy centre helping former al-Shabab members quit
Mogadishu's Lido beach: Sun, surf and... grenades?
Kenyan police have been involved in a fierce gun battle with militant Islamists in north-eastern Garissa County, leaving one officer wounded, a government spokesman has told the BBC.
The al-Shabab militants had ambushed the police near Yumbis town in Garissa County, Mwenda Njoka added.
He dismissed as propaganda al-Shabab's claim that at least 20 policemen were killed in the attack.
Al-Shabab is a Somalia-based group which has stepped up attacks in Kenya.
In April, it carried out a siege on Garissa University College and 148 people were killed.
'Vehicles burnt'
Last week, the militants briefly seized control of Yumbis, about 100km (62 miles) east of Garissa town, and warned residents not to work with the government.
http://samotalis.blogspot.com/